We are a biopharmaceutical company focused on the discovery and development of covalent small molecules to treat patients with genetically defined cancers and metabolic diseases. A covalent small molecule is a synthetic compound that forms a permanent bond to its target protein and offers a number of potential advantages over conventional non-covalent drugs including greater target selectivity, lower drug exposure and the ability to drive a deeper, more durable response.
Leveraging our extensive expertise in covalent binding chemistry and development, we built our proprietary FUSION™ System platform to advance a pipeline of novel covalent therapies. Our lead product candidate, BMF-219, is an orally bioavailable, potent and selective covalent inhibitor of MENIN, an important transcriptional regulator known to play a direct role in oncogenic signaling in multiple cancers. Beyond BMF-219, we are utilizing our novel platform to develop covalent treatments against other high-value oncogenic drivers of cancer. Our goal is to utilize our capabilities and platform to become a leader in developing covalent small molecules in order to maximize the depth and durability of clinical benefit when treating various cancers.
The name biomea derives from the Greek word bios, meaning "life," and the Latin word mea, meaning "my." At Biomea Fusion, we develop medicines to improve the life of the individual.
"At Biomea, we utilize our FUSION™ System to design and develop covalent binding therapies to effectively stop tumor proliferation with minimal side effects. We want to create patient-friendly medicines that harmonize with the individual."

Thomas Butler
CEO of Biomea Fusion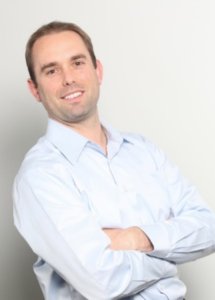 "Ultimately, we strive to achieve cures for patients, bringing them back to normal, to how life used to be. This is what keeps us going day in and day out."

Ramses Erdtmann
President of Biomea Fusion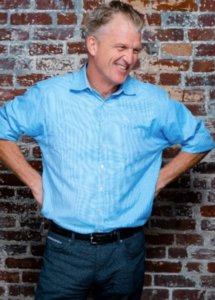 Biomea Fusion, Inc. was formed in 2017 by a small group of biotech executives. We came together after a career in drug design and development with the common goal of achieving better therapies for patients.
Many oncology patients receive marginal benefits from their therapies while often enduring debilitating side effects. Even with the extensive knowledge and technology that has produced today's targeted therapies, there remains much room for improvement. Over the past years, we developed the Biomea FUSION™ System to take a substantial leap forward in drug development. Most drugs are reversibly binding to their target, requiring constant exposure which can lead to a toxic side effect profile while often only marginally inhibiting the target. We are focused on covalently bound drugs, which are commonly ignored due to their design and chemistry complexities.
We believe that covalently bound therapies can achieve a more constant inhibition of the targeted pathway with much less drug applied, and a reduced burden on the patient. We strive to create patient-friendly therapies that provide long, durable responses against aggressive tumors.